Your benefits
Receive an exclusive VIP ski pass with the Ischgl / Mathon guest card
Tranquil location far from the hustle and bustle of disco and après ski activities
Digital sat-TV with more than 100 channels
Reductions by Intersport Mathoy in Ischgl
WLAN-Internet available
The ski bus stops right in front of our house. The ski bus is free.
The ski bus is free.
Our house offers sufficient parking facilities
The long country trail is reachable in 10 minutes.
We offer daily bread service, uvm.
If you wish we organize for you the skipasses
Every morning bread delivery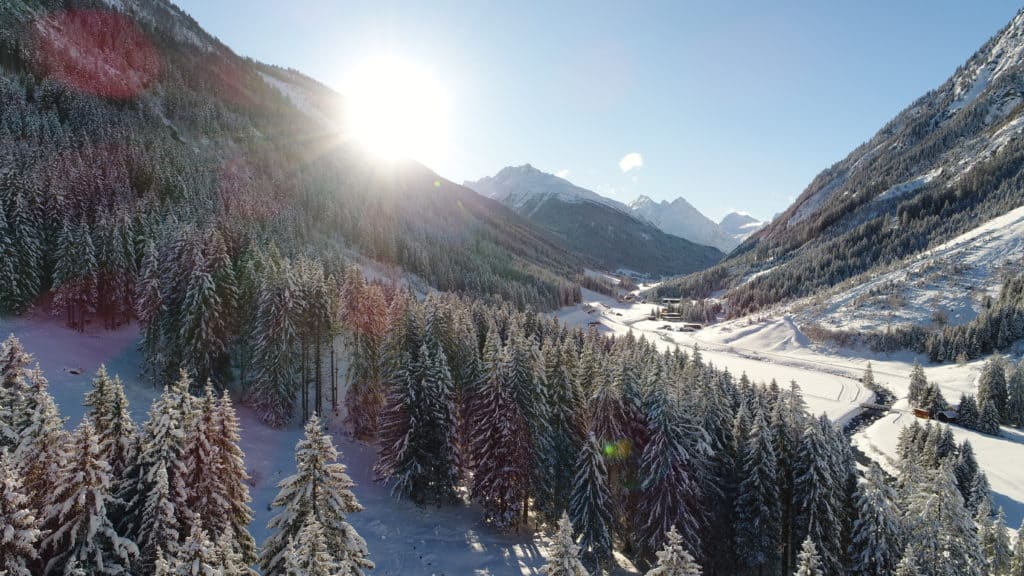 Mathon near Ischgl and Galtür
Mathon is located at an altitude of 1,450 m.
The place is part of the municipality Ischgl and about 5 km from the center.
The population of Mathon is about 400.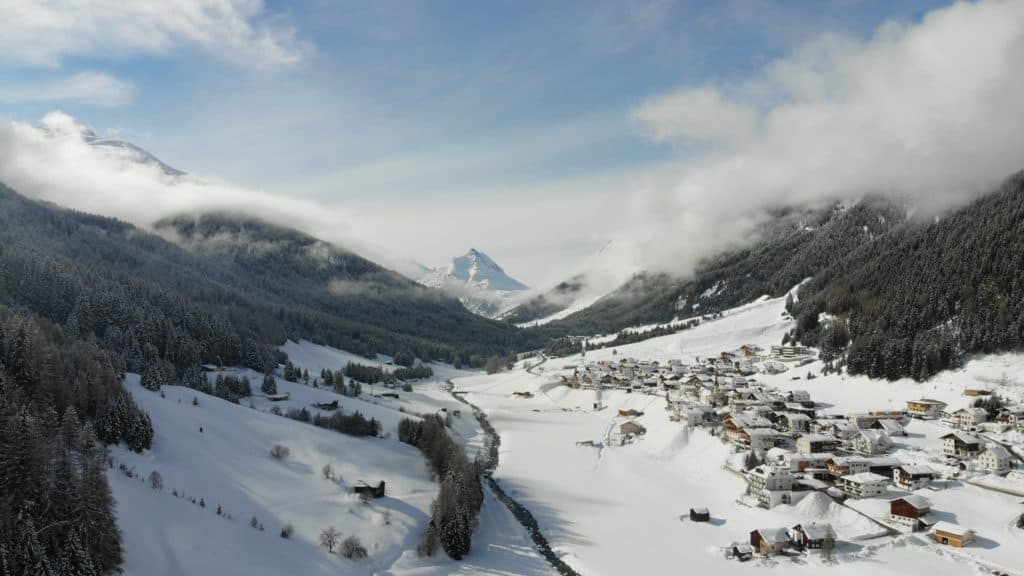 Especially for families Mathon is a popular holiday destination, because it is quiet and cheaper than in Ischgl. Mathon has maintained the village-like character and is an ideal destination for those who want to indulge in the white sports in a dreamlike environment.Mathon is also a beautiful trail destination for cross-country skiers. A spacious trail is available. From Ischgl to Galtür, and on through Vermunttal to Bielerhöhe. A tour for true nature lovers!
5 km to Galtür - 4 km to Ischgl - there is a well-functioning free bus connection to the cable car stations
Mathon is surrounded by the huge hiking and hiking area of the Ferwall and Silvretta groups. The magnificent Paznaun mountain landscape offers the visitor, in winter as well as in summer, all possibilities for a varied and sporty holiday.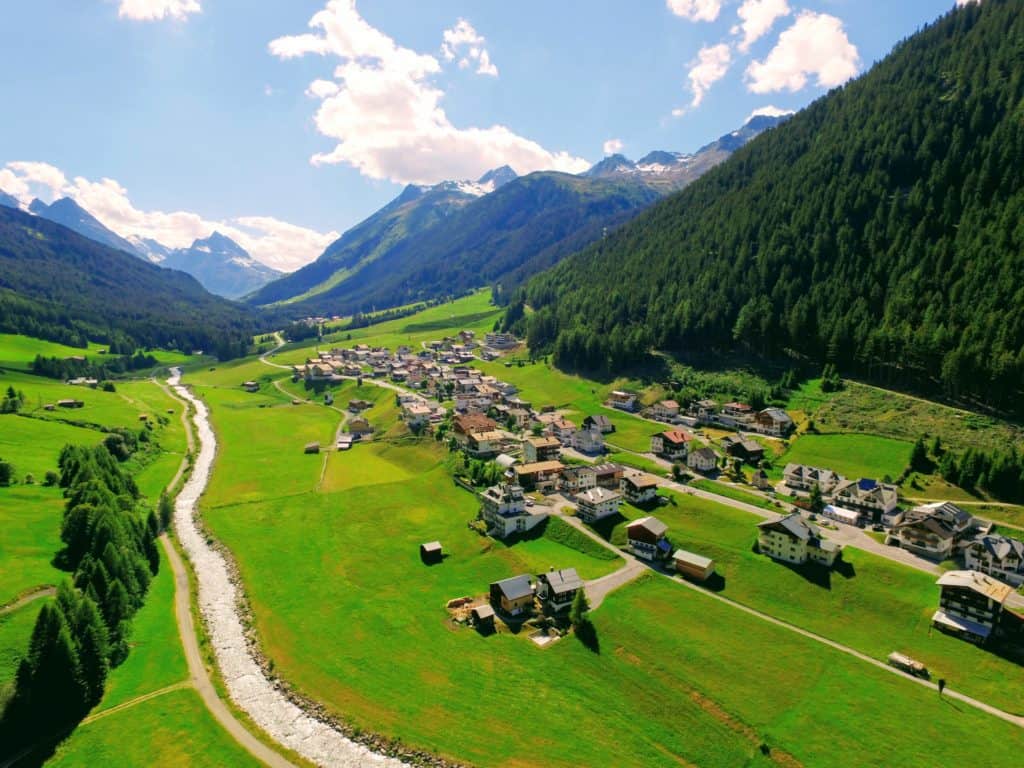 Mathon is an ideal starting point for wonderful hikes on pastures and shelters up into the glacier world. A heated outdoor swimming pool with large slide at the edge of the forest, 4 tennis courts, 4 tennis courts, riding horses, shooting range, a small alpine zoo, all this is available for the holidaymaker around Mathon. There is also a sports center in Ischgl and Galtür (indoor pool, squash, indoor tennis courts, bowling alleys, sauna, solarium, etc.).
History
In the Urbar of the Lords of Rottenburg Mathon is mentioned around 1360 as Muntane. Muntan in Romanic means "alpine region". The colonization history was similar to Ischgl. Judge Mathon originally belonged to Nauders and ecclesiastical to Sins.
Hamlet of Mathon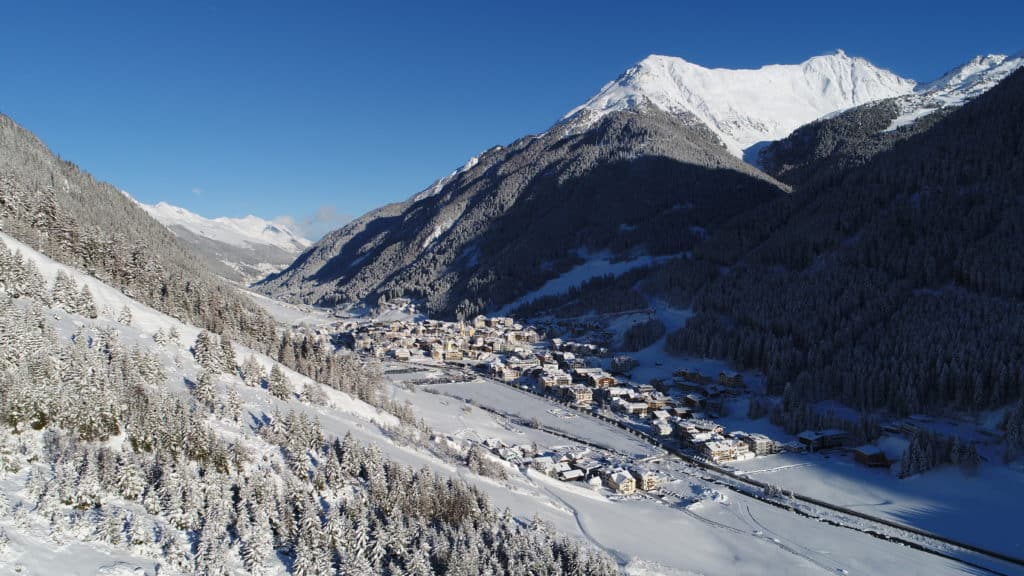 RESTAURANTS IN MATHON
BAUERNMUSEUM
The Farmers Museum in 4 km away Mathon offers you insights into the rural life style of earlier years. There is also a restaurant in the old room. The museum is open daily. For more information call +43/5444/5931.
Restaurant Pizzeria Föhre
In addition, our guests, who indulge in Italian cuisine, have the opportunity to choose from our extensive pizza menu (36 different pizzas). Robert Hosp Phone: +43 / 5444/5166
Gasthof Glöckner
Soups
Warm and cold Appetizers
Tyrolean dishes
Vegetarian dishes
Fish u. seafood
children's meals
Meals from Austria
Fam. Huber Tel.: +43 / 5444 / 5167
Dorfstadl
Apres Ski from 04:00 p.m to 07:30 p.m.
Pizzeria from 06:30 p.m. to 10:00 p.m.
Disco-Bar von 22:00 bis 02:00 Uhr
Fam. Sonderegger
Tel.: +43 / 5444 / 51515
Attractions
The Expositurkirche zum St. Sebastian in Mathon was built in 1674 and consecrated in 1682, enlarged in 1763 and restored in 1881. At that time, the church was provided with a neo-Romanesque place in place of the baroque interior. Only the two high altar figures Sebastian and Rochus and the Mission Cross remained preserved from the baroque equipment